Reflecting on the First Anniversary of the Garner Police Killing…Weekly Review
by Angelo Falcón
Reflecting on the First Anniversary of the Garner Police Killing. It seemed like the other day when that video of Eric Garner being killed by a police chokehold appeared in the media, sparking, along with Ferguson, a long overdue reassessment of police-community relations in this country. The case still has many open questions, such as the results of the police's internal investigation of the incident, the call by the family for a federal investigation, and so on.
However, while the case has resonated deeply within the Latino community. The frustrating thing is how the general discourse on the issue of police-community relations keeps reverting to an almost purely binary Black and White problem, minimizing its applicability to the Latino community.
Despite this, the problems of police bias and brutality, and of mass incarcerations and the resulting criminalization and racial profiling of a group also disproportionately affect Latinos throughout the United States.
When we asked Latino opinion leaders back in April what they thought about this issue, most of them (87 percent) felt that the criminal justice system in the United States is racially based, favoring non-Latino Whites. Only 3 percent felt it treats all groups equally and less than 1 percent that it favors non-Latino Blacks.
Based on the racial self-identification of the Latino opinion leaders, it surprised us that, among those Latino leaders identifying as Black, the highest percentage (19 percent) felt the criminal justice system treats everyone equally. This is in comparison to less than 1 percent of those identifying racially as White and none of those identifying as some other race.
In terms of police-community relations, a vast majority (72 percent) of the Latino opinion leaders thought their local police is, to different degrees, prejudiced against Latinos. Over a quarter of them (27 percent) believe that most of their local police are prejudiced in this way. This feeling of anti-Latino prejudice was felt regardless of the Latino opinion leaders' racial self-identifications, but was felt most intensely by those identifying racially as White and less by those identifying as Black, which is somewhat counter-intuitive.
For Latinos, the irony of all this is that, although Trump makes money by renting out his name to various projects (including that golf resort in Puerto Rico that just went bankrupt), it looks like the Latino community is getting to use his brand name in their current voter registration campaigns . . . and for free! Although I would not be surprised if he winds up sending an invoice demanding payment from those Latino voter registration groups, like Antonio Gonzalez' Southwest Voter Registration Education Project!
However, the most telling things about media coverage of Trump's race for the presidency is their irresponsible interpretations of current polls on the Republican candidates. With such small numbers shared by the many Republican candidates and the relatively large margins of error of these sample surveys, the difference of support for these candidates is basically meaningless. So that pointing out that Trump is ahead or surging in this or that polls are, well, not very useful. The results is an illusion that there are true frontrunners among the Republican contenders when, in fact, the race has not actually really gotten under way.
In terms of Latino support for Trump, there isn't any. A Univision poll released this past week found that If the Republican primary were held today, just 7% of Latino voters would support Trump, compared to 38% who would back former Florida Governor Jeb Bush, 22% who would go for Florida Senator Marco Rubio and 12% who would vote for Texas Senator Ted Cruz. While there are a few supporters, like Fox News' Afro-Mexican Stacey Dash, more and more Latino celebrities and leaders have come out against the Donald, even possibly escaped Mexican convict "El Chapo" (or maybe just his son), who was most publicly backed up in Pitbull. However, what I am looking out for is Daddy Yankee, who has a major concert in NYC's Madison Square Garden in September who endorsed John McCain in 2008. I am wondering if he plans to endorse Trump this time around.
Talking About Latino Voting. In last week's review, we discussed the demographic development in California where the Census's current population estimate found that Latinos now outnumbered Whites in the state. However, illustrating that demography is not necessarily destiny, a subsequent report and discussion found that despite these growing numbers, Latino voter turnout and political representation were lagging far behind. As reported in the July 9th Los Angeles Times in "Report shows Latinos are underrepresented in state, local government" by Melanie Mason, although Latinos are now close to 40 percent of the state's population, they comprise only around 10% of county supervisors and almost 15% of city council members. In the state Legislature, 12.5% of the state Senate and 23.8% of the Assembly are Latino.

This is a condition in which Latino communities across the country find themselves. As the Latino population continues to grow, the disparity in terms of political representation seems also to be growing. While the problem of low voter turnout among Latinos continues to plague this community, most explanations for this problem, even by Latino advocates themselves, seem to have an individualistic frame and often seem to blame the community itself. There is, I would argue, too little discussion of the many structural obstacles to participation that exist in the United States, which has an electoral system that is profoundly class-biased, For my take on this issue, please see a presentation I made on October 15 last year at the Brennan Center, "Obstacles to the 2012 Latino Vote."
Along these lines, Latino voting rights advocates need to pay particular attention to federal court proceedings that opened last week in North Carolina. The Justice Department, League of Women Voter and other are suing the state over sweeping changes it made two years ago in its voting system. These changes entailed requiring voters to show government-issued IDs, eliminating out-of-precinct voting and same-day registration and narrowing the early voting period. Similar changes have been instituted in Wisconsin, Ohio and Texas.
The charge against the Republican state lawmakers is that they made these changes have had the result of dampening Black voter turnout in the state. How the court rules on these changes and their impact can have major implications for Latinos and other people of color throughout the country.
Oh No! Identity Politics in Hartford? 
How come when a person of color runs for
Hon. Pedro Segarra
Hartford Mayor
office it is derided as "identity politics," but if it is between White people it's not, it is just okay? On September 16th the residents of Hartford. Connecticut are voting for Mayor but the thing is. The incumbent Mayor is a Puerto Rican, Pedro Segarra (and the city's first openly gay Mayor). He has held the position since 2010, that's when another Puerto Rican, Eddie Perez, resigned as Mayor because of a political corruption scandal (although the case against Perez was eventually dismissed) and Segarra was then serving a President of the City Council.
Then enter a couple of White Democrats challenging Segarra, one Luke Bronin. Who was the governor's general counsel in Hartford, and retired probate Judge Robert Killian. It is estimated that Hartford is about one-third Puerto Rican. Overall, Latinos make up over 43 percent, Blacks 37 percent and Whites 16 percent of the city's population. At this point, Bronin has been out fundraising Segarra by two-to-one and is his main challenger.
So, according to the media, this is "a race shaping up as a test of identity politics." With the Democratic chairman in Hartford stating that "town committee members and voters at large will make decisions based on what is best for the city — and generally not ethnicity — but the Hispanic vote is critical." So because the incumbent is Puerto Rican and his challengers are White. Moreover, Puerto Ricans, mind you, are only a third, not a majority of the city's population, this is, all of a sudden "identity politics." Seems like a good way for Whites to marginalize the Puerto Rican voter in Hartford and raise questions about the nature of the Puerto Rican incumbent's campaign! This is the kind of political double-standard that Latinos and other people of color constantly have to come up against.
You Say Latino, I Say Hispanic . . . Let's Call the Whole Thing Off?
A quite
delightful and super smart Kat Lazo, who is Colombian-Peruvian and describes herself as an "indigenous Latina," takes one on whirlwind and breathless explanations on
whether it's Latino or Hispanic in a video
on Bryan Goldberg's Williamsburg, Brooklyn based Bustle, a quirking website "redefining women's interest." While I am not sure if she definitively clarifies the issue and is totally accurate, she will certainly make you think about something that most of us perhaps take too much for granted. Moreover, if you like her point of view and style, visit her YouTube channel, "
Thee Kat's Meowww
," for more Katachisms. Ah, these young Latinas today, they put such a smile on your face!
Puerto Rico Crisis Update. As media coverage of the Puerto Rico debit crisis accelerates as the negotiations between the government of Puerto Rico and it creditors commenced last week, it seems like the more information we have on this issue, the less we know about what is going to happen next. In Puerto Rico, this has generated much discussion about the future political status of the Island and organizing an anti-austerity campaign, while stateside, Puerto Rican political leaders and community activists are trying to figure out ways to put pressure on the federal government to help and also organizing an anti-austerity campaign.
Inside and Outside the Puerto Rico Investor Negotiations
 at Citicorp in NYC, July 13th
The government of Puerto Rico committed itself with its creditors at its New York meeting last Monday to pull together a plan in the next month or so on how it planned to address the debt. This has worried many in Puerto Rico and stateside because the general framework for this was presented by Anne Krueger and others who were commissioned by the government of Puerto Rico to present options. Following the usual neo-liberal model of the IMF that Kriuger once headed, it looks like Governor Padilla will be entertaining such reforms as calling for the elimination of the minimum wage in Puerto Rico, cutting employee benefits and pension payments, and so on.
In Puerto Rico, in reaction there are calls by the ruling Popular Democratic Party )PPD) and the marginalized Puerto Rican Independence Party (PIP) for the legislature to convene a Constituent Assembly to determine the future political status of Puerto Rico, an idea first promoted years back by the Puerto Rico Bar Association. (for the pros for this proposed assembly, click here; for the cons, click here) On the other hand, the New Progressive Party (PNP) continues to press on with its campaign in Washington, DC to make the case for statehood. And to add to the complexity of the politics involved, next year Puerto Rico will be holding its election for governor and the legislative seats, and the Governor has indicated that he plans to use the $2.5 million allocated by the Obama White House to hold a plebiscite on status next year as well. Now, somehow with all of this going on, the current government has also to negotiate the restructuring of its $72 billion dollar debt! Good luck!
Stateside, there was a picket on Monday afternoon of from 30 to 50 protestors in from of the Citicorp building in Manhattan to condemn the projected austerity measures that the Krueger report was recommending and that the hedge funds and muni bondholders are expected to demand as part of their negotiations. (To view a video of the Puerto Rico investor negotiations held last Monday in Manhattan, click here) In addition, a local community group, Make the Road New York, in collaboration with the Working Families Party and the SEIU, was picketing a party being held by hedge fund managers out in Long Island. There are also plans spearheaded by Hector Figueroa, President of SEIU 32BJ, to develop a community-labor project to mobilize the stateside Puerto Rican population around this issue.
In Washington, Congresswoman Nydia Velazquez (D-NY) was beating the bushes with whoever would listen to promote ways that the Congress and White House could help Puerto Rico out of the deep whole it is in. She, along with such political figures as Congressman José Serrano and Bronx, New York Borough President Ruben Diaz, Jr. have been organizing support from fellow Congressperson like Senator Schumer. Senator Orin Hatch, the Congressional Hispanic Caucus and groups like the Hispanic Federation to push for Puerto Rico's inclusion in the federal bankruptcy code. Juan Cartagena, President and General Counsel, took the lead in getting the National Hispanic Leadership Agenda to send a letter to President Obama and Congressional leaders calling for a comprehensive federal approach to assisting Puerto Rico.
The apparent lack of urgency by the federal government to intervene in the Puerto Rico case has served to highlight the colonial status of the Island. In this regard, public statements by San Juan Mayor Carmen Yulin (PPD) reveal a strong frustration with the lack of a federal response that points to an increasingly dysfunctional colonial relationship. Adding to the frustration is President Obama's failure to pardon Puerto Rican nationalist Oscar Lopez Rivera after 33 years of federal prison, while visiting a federal prison on Friday to announce his commuting the sentences of a number of prisoners. Despite all of this pointing to an opening for a real discussion about independence for Puerto Rico, those proposing statehood, such as Congressman José Serrano and Resident Commissioner Pedro Pierluisi, see this as an opportunity to finally put the nails on the coffin of the Commonwealth or Free Associated State model, creating the possibility the issue becoming one simply of statehood versus independence. In such an either/or situation, they feel that statehood has the most support. Unfortunately, this decision is not ultimately up to the Puerto Rican people but rather it is totally in the hands of the U.S. Congress.
The Puerto Rican Diaspora and the Island's Status Question. All this talk
about addressing the political status of Puerto Rico as a basic solution to the Island's debt
crisis, while open to debate, seems to be omitting the role of the close to 5 million Puerto Ricans living stateside. As we have seen in international law, there is a role in a nation's diaspora in any decolonization process. This would mean that, at minimum, stateside Puerto Ricans should be able to have a formal delegation as part of any Constituent Assembly that is convened on the status, and be allowed to vote on any plebiscite on this issue. If anything, the role that the Puerto Rican diaspora is playing in assisting Puerto Rico politically in the current crisis argues well for its inclusion in any deliberations affecting Puerto Rico's future political status.
In a survey in April of Latino opinion leaders in the United States, NiLP asked them what they felt Puerto Rico's future political status should be, with the largest, but no majority, percentages, despite party affiliation and national origin, supporting the position that the decision should be up to the people of Puerto Rico. The stateside Puerto Rican opinion leaders indicated the greatest support for independence (27 percent), while statehood seemed the second-highest preference of Dominicans (13 percent), Mexicans (10 percent) and Central/South Americans (16 percent). Cubans, on the other hand, equally support statehood and independence (23 percent each). The Puerto Ricans also stood out in the highest percentage (15 percent) feeling that the United Nations needed to decolonize Puerto Rico first. It would appear that at least at the leadership level, there is no consensus in the Puerto Rican diaspora on the status question, with other Latino opinion leaders having different views on this issue.
The Growing Latino Amy Schumer Defense Campaign. In last week's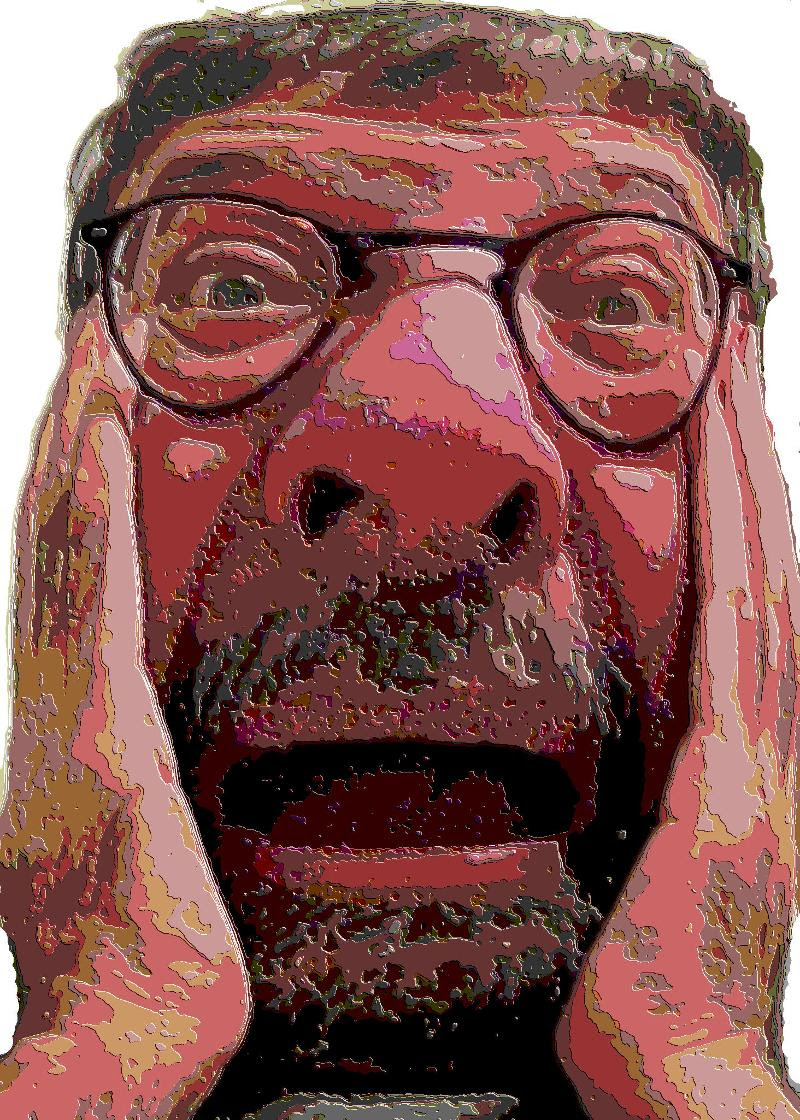 review, I offered a defense of comic-actor Amy Schumer's edgy humor because I thought that characterizing her comedy as racist was way too PC and taken out of context. To my surprise, I was not only joined by syndicate columnist Esther Cepeda in my assessment, but she even quoted me in her July 20th Dallas Morning News column, "Amy Schumer is a comedian, not a racist." Cepeda actually referred to me as a "respected Hispanic leader." Why, I've never been so insulted in my life! Thanks for mention, Esther! By the way, Schumer's movie, Trainwreck, opened on Friday, making close to $11 million and, yes, she most definitely benefitted from the NiLP Bump, or maybe not.
Correction. Cristobal Alex, head of the Latino Victory Project wanted us to clarify that their fundraiser for Raul "Danny" Vargas, who is on the GOP ballot for the Virginia House of Delegates, was not an endorsement, as we reported in last week's review.
_____________________________________________________________________________________________________
The NiLP Report on Latino Policy & Politics is an online information service provided by the National Institute for Latino Policy. For further information, visit our website at www.latinopolicy.org. Send comments to editor@latinopolicy.org.